About us
The Original Gym is a private studio gym in Cambridge. We offer a combination of one-to-one and small group training. Our approach combines the best of traditional, often forgotten, training methods with a contemporary understanding of health and athletic development.
We look to various physical traditions from around the world including gymnastics, Olympic weightlifting, the martial arts and other body methods. Training is functional and integrated, with helth as the prime goal - we help people develop their physical potential.
As such the gym is fully equipped to suit its purposes - we use rubber Olympic bumper plates and bars specified for the classical lifts - the snatch and clean and jerk, and two large lifting platforms allowing the weights to be dropped from height. We also have proper Ladies-specification olympic weightlifting bars, and lighter technique and mobility bars. Our full range of kettlebells is competition specification, unlike other cheaper models. We have multiple sets of FIG specification wooden gymnastics rings, ropes for climbing, a vaulting horse for vertical jump development and numerous other uses, and Swedish bars, as well as other "toys" from fractional plates to grip development tools, skipping ropes, handstand cubes, and so on. The gym has a traditional, minimalist, and purposeful feel.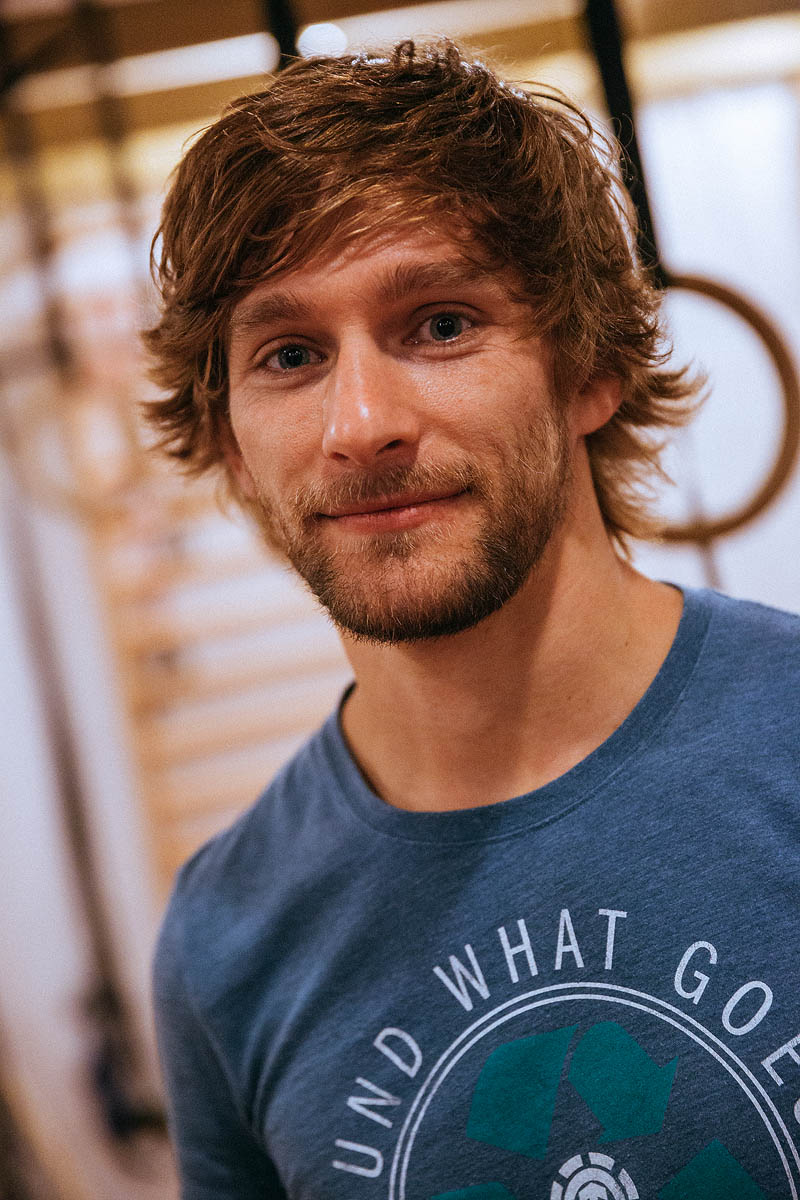 Jon is the founder and head trainer at The Original Gym.

Jon's diverse background includes training and competing in a number of martial arts, primarily Brazilian Jiu Jitsu at Axis BJJ. He has always sought to learn from the highest sources, and as such his approach is heavily influenced by time spent training with Ido Portal, and studying the work of Moshe Feldenkrais.
Education
BSc (Hons) Psychology (2.1)
REPS Level 3 Advanced Personal Trainer
UKSCA Foundation Level 1 Strength & Conditioning
FMS Level 1 Functional Movement Screening
FMS Level 2 Advanced Corrective Exercise
Dynamic Neuromuscular Stabilization (DNS) Certified Exercise Trainer
Diploma in Anatomy & Physiology
British Wheel of Yoga Foundation Certificate
Feldenkrais Teacher
Martial Arts
Gold medallist at 2012 Brazilian Jiu Jitsu British Open (Purple Belt), Gold and Silver medallist at 2012 NAGA European Championships in Paris (No-Gi and Gi)
Also competed in Thai Boxing (Amateur) and Mixed Martial Arts (Semi-Professional)
Other
Ido Portal:
Movement Camp Berlin 2012, Corset Workshop 2015, Upper Body Strength Workshop 2015, European Movement Meeting 2015 & 2016, Movement Camp Thailand 2016 (guest teacher), Motion 2017